Parfums Givenchy_Corner TR Jordanie
Reine-Alia Airport, Amman_Jordanie.
Corner 10m². Réalisation 2019.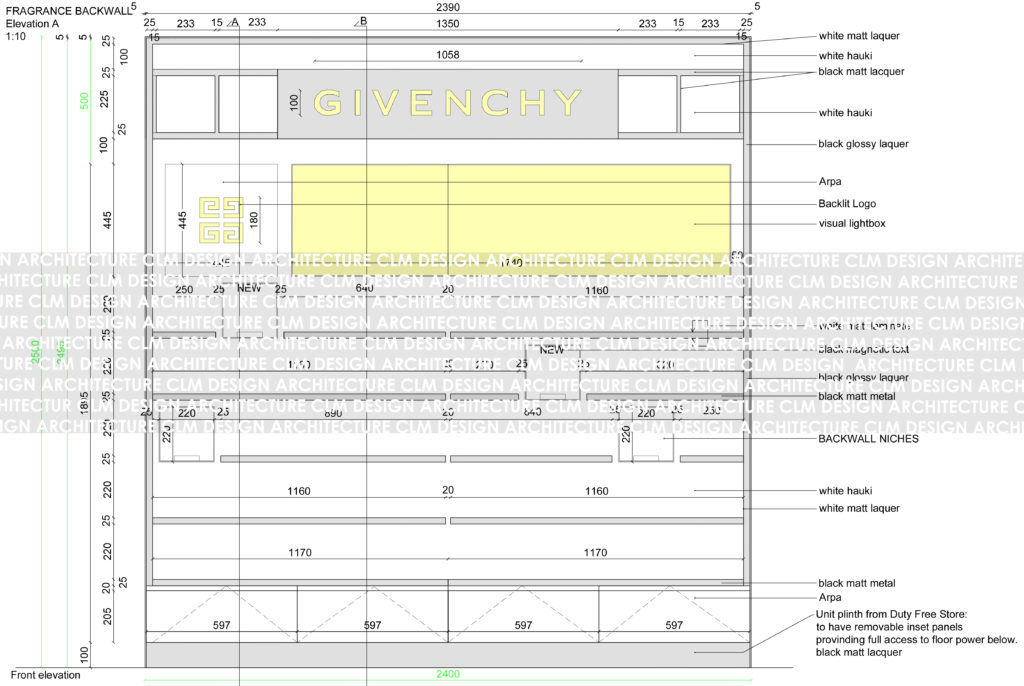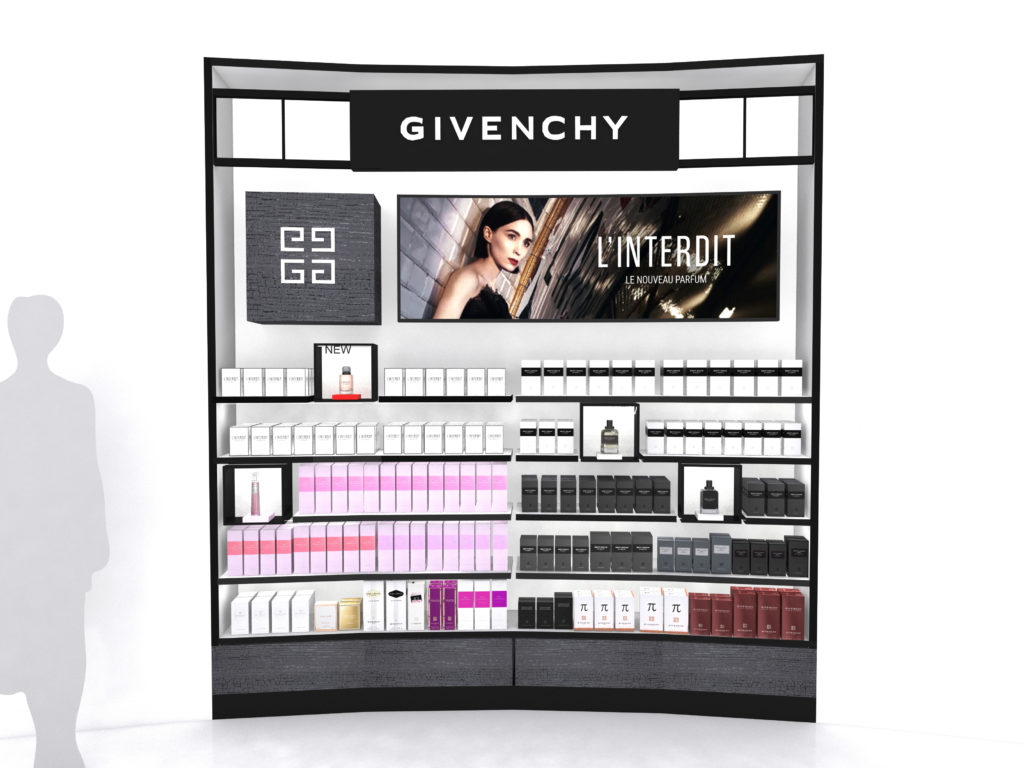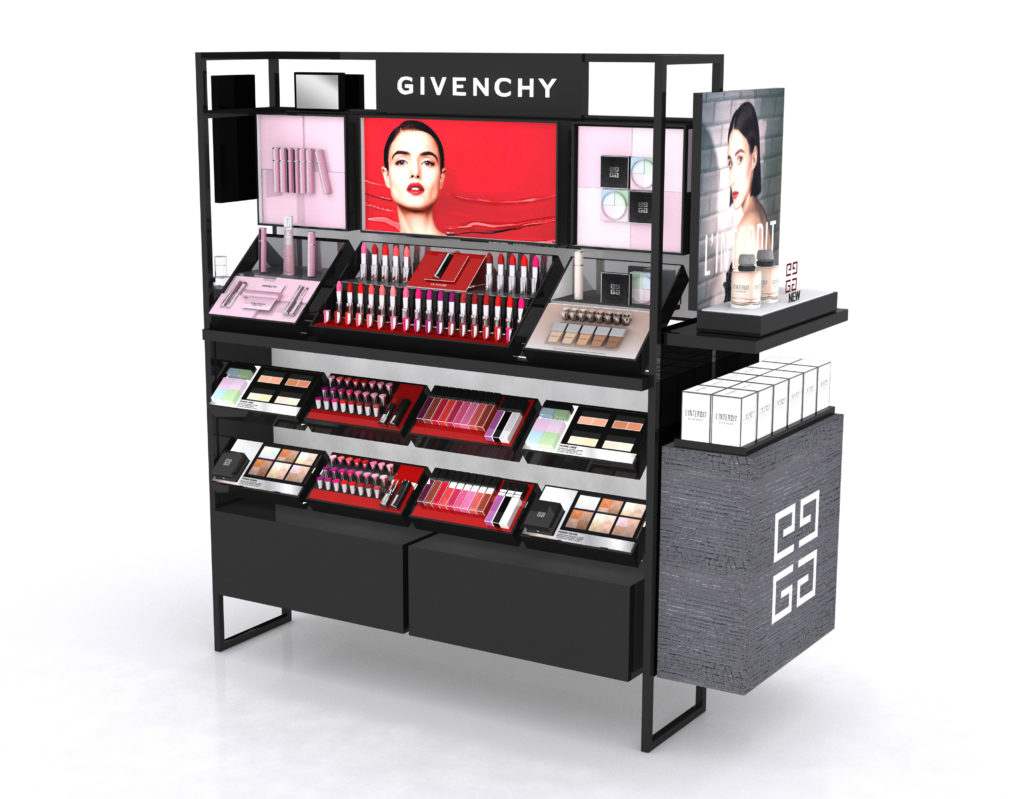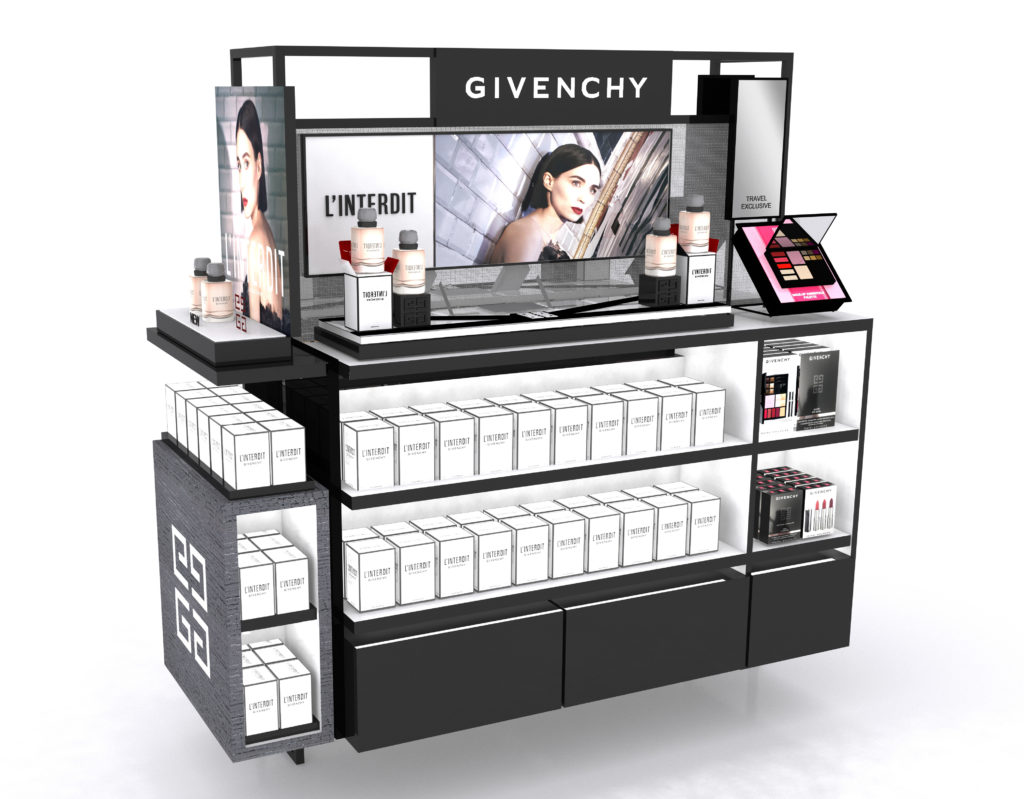 Réalisation des dessins techniques en phase APD (zoning plan, backwall elevation and relative details, gondole plan + elevations and relative details, merchandising elements), suivant les 3D et la charte architecturale reçus par la marque Parfums Givenchy.
Aucun plan ne sera partagé.
Crédit projet et 3D: Parfums Givenchy
Crédit backwall elevation: CLM Design Architecture